LA POIRE
Dordogne
From £750 per week
One of two adjoining cottages

Well equipped kitchen

Main Bedroom and Twin Bedroom

Free Wi-Fi access to the internet

TV with Freesat channels, DVD player
Sorry, this calendar requires javascript in order to work.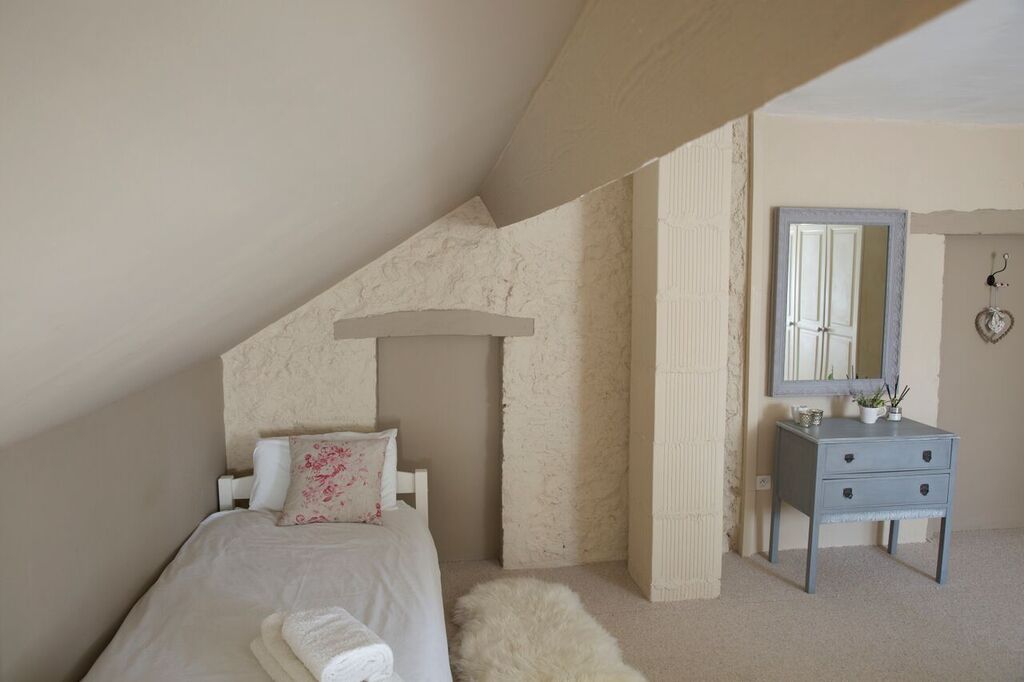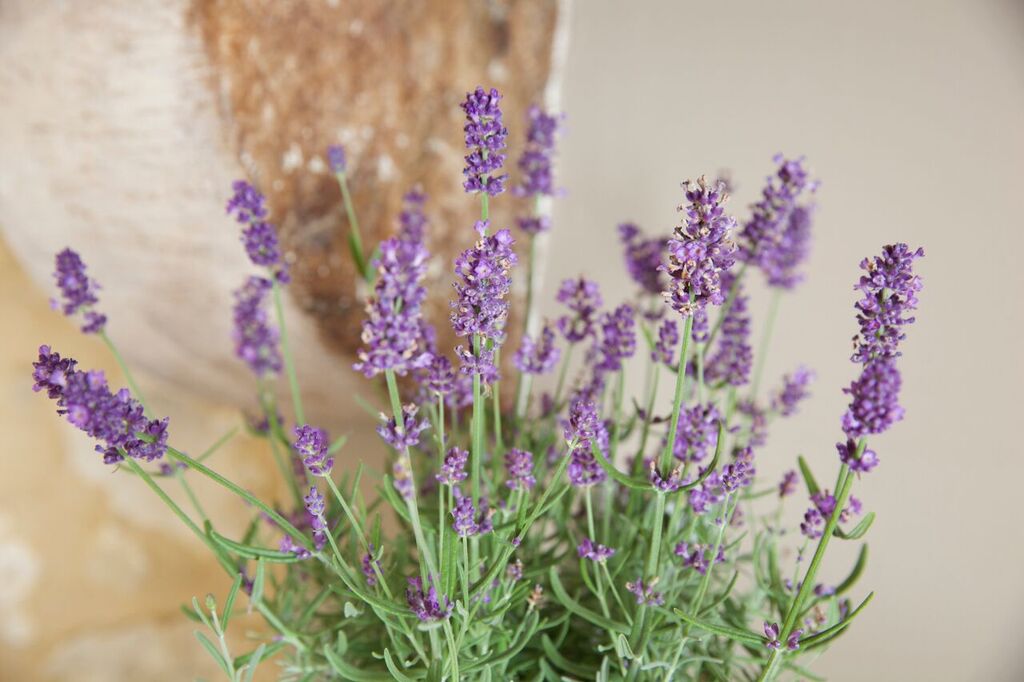 La Poire adjoins its sister cottage La Pêche. It is converted to a high standard of accommodation and set within a large garden. The garden contains an abundance of fruit trees including peach, pear, apple, cherry and plum. A large lawn to the front of the farmhouse makes an ideal summer play area for the children and the ( 30' X 18' ) kidney shaped pool with it's easy stepped access is great for all ages. The terrace area is ideal for having a barbeque, enjoying a glass of local wine and watching the sun set.
The proximity of the two cottages would provide an ideal holiday for the extended family or when accompanied by friends. It can also be rented with the main house La Verger which is situated at the top end of the drive.
La Poire sleeps five people in two beautifully decorated bedrooms.
Bedroom 1 - The downstairs bedroom with exposed limestone walls, a superbly restored tapered Perigordian fireplace and original tiled floor has two double beds and room for a cot if required.
Bedroom 2 - The upstairs bedroom has a beautifully upholstered kingsize bed and single bed.
The modern kitchen has a ceramic hob, stainless steel oven, nespresso machine, integrated fridge and washing machine.
Please note that Poire does not have a central heating system but does have a wood-burning stove that heats the property sufficiently.
The property also provides:
All Egyptian cotton bed linen and towels, including pool towels

Wood-burning stove

DVD player

Wifi

Shared pool with sunloungers and pool alarm for child safety

Patio dining space with outdoor garden furniture and barbeque

Play Area
There is plenty of space for ball games on the lawn and there are children's swings.
See our Why Loaf? page for a full list of all the child friendly equipment at each of our properties and a list of Extra Services we can help you arrange.
To view the floor plans for La Poire please click here.
La Poire Rates 2019 (per week)
Low
28th April -
25th May
£750
Mid
2nd June -
13th July
£850- £950
High
14th July -
31st August
£1,250
Mid
1st Sept -
19th October
£950 -£850
La Poire Rates 2019 - Weekend (3 nights)
November 2019 - May 2020 £300.00
Easter, May and October half term £950 per week
Our rental weeks run from Saturday to Saturday.
For any dates outside of those above please contact us for prices and availability.

A note regarding Pêche and Poire, they are gites (cottages) that are in close proximity of one another, so would work well if you were going away with another family or group of friends. It could still work if you are happy holidaying next door to a family you don't know, you could end up making friends for life!
"The little welcome touches were very thoughtful and well received. We had the most wonderful French Loaf holiday."
You can reach us by plane, train or automobile!
By Plane - Only one hour and thirty minutes on the plane from the UK. The Nearest Airports are:
Bergerac - 20 minutes

Bordeaux - 1.5 hours

Brive la gaillarde - 2 hours

Tolouse - 2 hours

Limoges - 2 hours

Rodez - 2 hours

Carcassone - 2.5 hours
By Car – a lovely way to travel and see other parts of France en route. Travelling by Ferry and Eurotunnel the journey times are below:
Calais to La Verger is 8 hours (including lunch and toilet breaks)
By Rail - Nearest train stations are:
When to go
Surrounded by beautiful villages and towns, including Bergerac, Eymet and Issigeac nearby and Sarlat, Domme and Montignac further afield.
The countryside around La Poire is very peaceful, with vineyards and small farms, and perfect for exploring by car or bike.
May, June and September are beautiful times of year to visit the region. The weather is almost always warm and sometimes as hot as high summer, although it is slightly more changeable so the chance of rain is slightly higher.
In the spring, especially, the countryside is more lush and the scenery even more beautiful, since the daylight is slightly less harsh than in the summer. A perfect time for walking and cycling in the Dordogne, since the summer can be rather hot for these activities.
Christmas is a magical time to visit with the frost and cold settling in what better time to enjoy the wood burning stoves with a class of local red in hand.
At the end of each year, the town of Sarlat expectantly awaits its Christmas market, which brings three weeks of colour and warmth to the town.
Nearest Village
The nearest village with amenities is Sigoulès -
Boulangerie – Monday to Saturday 0630 – 1330 and 1500-1930, Sunday 0630 – 1230

Carrefour Express

Petrol Pump – Located next to Carrefour Express

Pharmacy

ATM machine

Post Office

Bar and cafe, both of which do food and also take away pizza.
Local Markets
Everyone loves a market – especially when in France. Eymet and Issigeac all offer weekly markets to delight locals and tourists alike.
Issigeac: Sunday morning (a great place to begin if you've just arrived on Saturday!)
Eymet: Thursdays
Bank
If you need euros, there is a bank and cash point at the Credit Agricole in Sigoulès.
Opening:
Tuesday to Friday 0900-1230 then 1400-1800
Saturday 0900-1230, Sunday & Monday CLOSED
Cinema
The local cinema is located in Castillonnès and shows a range of mainstream and arthouse films from all over the world. You can see the cinema listings on the calendar at www.eymet.co
Cine4
Location: 11 Place Jasmin, 47330 Castillonnès
Train Station
The nearest station is at Bergerac and, like all rail stations in the country, can connect you with any destination in France and beyond.
Taxi Services all within short distances.
Golf, tenpin bowling, fishing, go-karting, canoeing, horse riding, castles, markets, vineyards and more!!
Local Excursions (up to 30 minutes' away)
Sigoules (3 mins)
The village of Sigoules will provide you with all the basics you might need for your stay at La Verger including a boulangerie, minimarket and a bank. The village is also host to Foire aux Vins (Bergerac wine fair) – more than 30 winemakers from Bergerac and other wine areas – with all the usual activities including ceremonies, a church mass, banquets, folk music and dancing, concerts – and opportunities to taste the wine and food of the local area. The festival is on around mid July.
Eymet (10 mins)
Eymet is a pretty bastide town in the southeast of the Dordogne, with a good number of ancient houses and monuments to remind us of its history. It is an attractive and unspoiled town with a thriving central square, and it is in a pretty location on the banks of the Dropt River. There is a weekly market on a Thursday in the square. There is a Pizzeria, cafes, a small pub, providing music food, some call it a microbrewery (!) and there is even a Chip van that visits the town providing tasty fish and chips!
Aqua Park (15 mins)
10 minutes from Bergerac, on the way to Bordeaux, between vineyards and the Dorgdogne river, 5km from the Chateau de Monbazillac.
The park has four swimming pools with water slides and direct access to the river for canoeing activities. The park also has Beach volleyball, table tennis, along with a jacuzzi, sauna, and spa. There is also a bar, snack bar and evening entertainment.
Bergerac Karting (15 mins)
Situated in Saint-Laurent-des-Vignes. If you want a day of fun and speed, this is the place for you! This karting is FFSA approved and great fun for the whole family! Adults; 16euros, Children; (7to14) 13euros.
Issigeac (25 mins)
Issigeac is a wonderful medieval village, which is always particularly popular on Sunday mornings when it hosts one of the best markets in the area. In July and August there is a Marché nocturne, a nighttime market every Thursday evening from 7 o'clock. This takes place in the square in front of the church. The Foire aux Paniers et à la Vannerie in July - this is a willow weaving festival and you can buy baskets and gorgeous ornaments and plant supports for the garden. If you have children there is usually a willow-weaving workshop for children in the afternoon.
Issigeac's bodega is in July - music, food and drink all in the open air.
Medieval day - Issigeac's medieval day is in August and is a great day to see the village. Lots of the locals will be dressed in medieval clothing and there is a parade, which includes jugglers and street theatre. Medieval crafts and music and art are all on display. A great day, especially if you have children.
Recommended restaurants - La Bruceliere, El Borini & Relais de l'Ancienne Gare.
Begerac (25mins)
The old town signposted 'vieille ville' has some lovely streets and squares to explore, and a variety of boutique shops. The old town centers around Place Pelissiere with cafes and restaurants. At the top is the St James church with its attractive bell-tower. Visit the Maison de Vins de Bergerac in the heart of the old town. It is a beautiful old cloister dating back to the 12th century. If you are a wine enthusiast there is an exhibition showing the history of Bergerac wines and its 13 appellations. Up from the old town, there is a newer, more modern part to Bergerac, with a larger range of shops. There are a number of restaurants in both 'old-town' Bergerac among the attractive medieval half-timbered streets and in the newer parts of Bergerac. The market, held on a Saturday, is at the higher end of the town.
Bergerac Wine Tours (25 mins)
Enjoy the region's beautiful surroundings in the company of experienced hosts, taste the various flavours of the local area, from a world famous 'Saussignac' to an outstanding organic 'Cotes de Bergerac' and learn about its background, savour exquisite, locally produced French delicacies.
Have the luxury of collection, drop off and a FREE home made lunch.
€70 – per person, from 10:00 – 18:00, 09:30 – 10:00 AM pick up from your local hotel, gite or bed & breakfast.17:00 – 18:00 drop off at your local hotel, gite or bed & breakfast. Price for a child (under 15) for a days' tour is €35.
Duras (30 mins)
Duras is best known for it's castle and château. Your visit to the castle leads you through a large number of imposing rooms and through the attractive two-storied balconied interior courtyard. You also see the original bakery in the castle, the kitchen and a room with some extraordinary carpentry work, before visiting the tower and views across the valley below. A seasonal market is held in Duras on Thursday. Regular market(s) are held in Duras each Saturday & Monday. (Markets are held in the morning unless stated.) There is also a good selection of restaurants in the town where you can enjoy a meal accompanied by one of the local Duras wines.
Chateau de Bridoire
Chateau de Bridoire is located in a preserved environment in the heart of the vineyards of Monbazillac, 12 km south of Bergerac and 4 km from the prestigious Chateau Monbazillac. Visit the furnished reception rooms, historical kitchens, dining room, billiard room and large living room There game available to the public, and are suitable for all ages (children and adults), including several great games such as the Boulie, the Goose Game and Archery?
Nights at Bridoire: A unique opportunity to discover this "Sleeping Beauty" castle. Open at nightfall, animated by characters in costumes, traversed by animals of a different century, you will discover Bridoire over the course of its thousand years of history. Every Friday and Saturday from July 12 to August 24.
Chateau de Monbazillac
The castle de Monbazillac, property of the Monbazillac Cellars Company since 1960, is a unique and original architectural blend of medieval defensive fortifications and Renaissance exuberance.
Set in the heart of the prestigious vineyard of the same name, the Château de Monbazillac's garden terraces afford stunning views across the Dordogne valley.
Fully furnished, the castle is open all year round to visitors. After visiting the Château each visitor is offered a complementary tasting of Monbazillac wine.
Chateau des Vigiers (25mins)
A beautiful, luxury, hotel and spa with a 27 hole golf course and the world-famous vineyards of Bordeaux and Saint-Emilion. Take the chance to enjoy some treatments in the spa or a tour around the vineyard, either way this is a day out where you can relax and take some time out.
The Magic Cauldron (30 mins)
In the heart of the Lot et Garonne discover this unusual and unforgettable ecological teaching farm. Feed the goats, lambs and make bread and cheese! Lots of fun for families! Summer opening times: 10am – 7pm with bread making everyday at 10 am. Approx. 30mins south of Eymet.